Singleton Heights Pre-School acknowledges, embraces and respects the uniqueness of each child and their family, culture, structure, language, beliefs and customs. We acknowledge that children learn within the context of their family and extended community and that they bring this knowledge and a wide range of experiences, with them to Pre-school. Educators support and guide children to develop skills and learning dispositions that will continue to develop throughout their years of education and in everyday life.
History
Through the efforts of our local community, the Pre-school was built in 1985. Originally established as a two-classroom, 40-place service, it has been responsive to community needs for more Pre-school places and has accessed grants available through the state government to grow to an 80-place service, providing a Pre-school program for 145 children each year. It continues to be managed by a volunteer management committee who work closely with staff to ensure the continual improvement of the indoor and outdoor environments, policy and service provision and is responsive to our children, families and the community.
In 2020 we were proud to be awarded the 'Excellent' rating by the Australian Children's Education and Care Quality Authority (ACECQA), the highest rating a service can achieve under the National Quality Framework. Currently, only two centres have been awarded this rating in the Hunter region and we are one of 34 centres Australia-wide.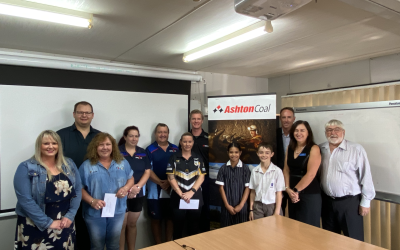 Ashton Coal is investing around $48,000 into community groups across the Upper Hunter Valley region through Yancoal's 2022 Community Support Program. This funding will be shared...
read more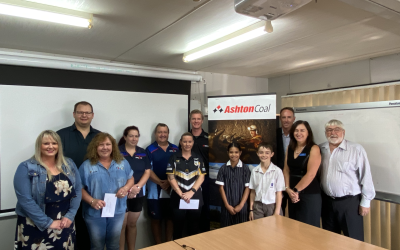 Ashton Coal is investing around $48,000 into community groups across the Upper Hunter Valley region through Yancoal's 2022 Community Support Program. This funding will be shared...
read more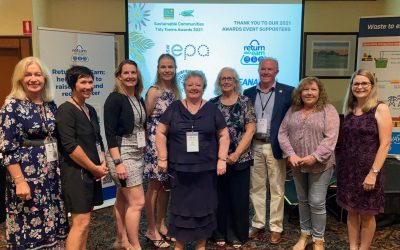 Winners are grinners. Barely an award announcement at last weekend's New South Wales Tidy Towns Award presentation was made without some reference to the Hunter region. The...
read more
Inclusion, Respect, Social Justice and Acceptance
Singleton Heights Pre-School places a value on ensuring that our programme is accessible and meaningful for all children, that it includes and supports children and families from a variety of backgrounds, with diverse abilities and alternative perspectives. We extend this attitude of inclusion, respect and acceptance to visitors, students, and Pre-school staff members.
We acknowledge that the Pre-school stands on the land of the Wanaruah people and the deep feeling of attachment and relationship that Aboriginal and Torres Strait Islander peoples have to their land.
We pay our respects to Elders past, present and emerging. We acknowledge the thousands of years of learning that has taken place on this land and are committed to the principles of reconciliation. Our Aboriginal Community Liaison and Program Mentor supports the service and Educational team to embed Aboriginal/Torres Strait Islander perspectives within the program and Pre-school environment, while also maintaining links with local Elders and community groups.
Respecting and Caring for our Environment
We are committed to children learning about our environment and the continual improvement of sustainable practices within the Pre-school. We also endeavour to promote practices with families and our local community, that care for and nurture the environment.
We have three water tanks providing water for the children to use on gardens, in the camping area and in the sand pit. Our vegetable gardens provide produce for cooking experiences, fostering the children to develop the knowledge that they are involved in and contributing to our world. The children practice recycling of waste products including soft plastics and food scraps which feed our worms in 3 in-garden SubPod worm farms..
Our service boasts 45 solar panels that supply energy to the Pre-school and we are continually looking to purchase quality recycled equipment. A recent acquisition was an outdoor play platform made from 100% recycled plastic.
We are proud participants in the Singleton Tidy Towns Garden Competition, receiving many awards in recent years. In 2019, we were the winner of the Keeping Australia Beautiful's Sustainable Communities Tidy Towns 'School's Environmental Achievement Award' – Population Category E (Over 20,000).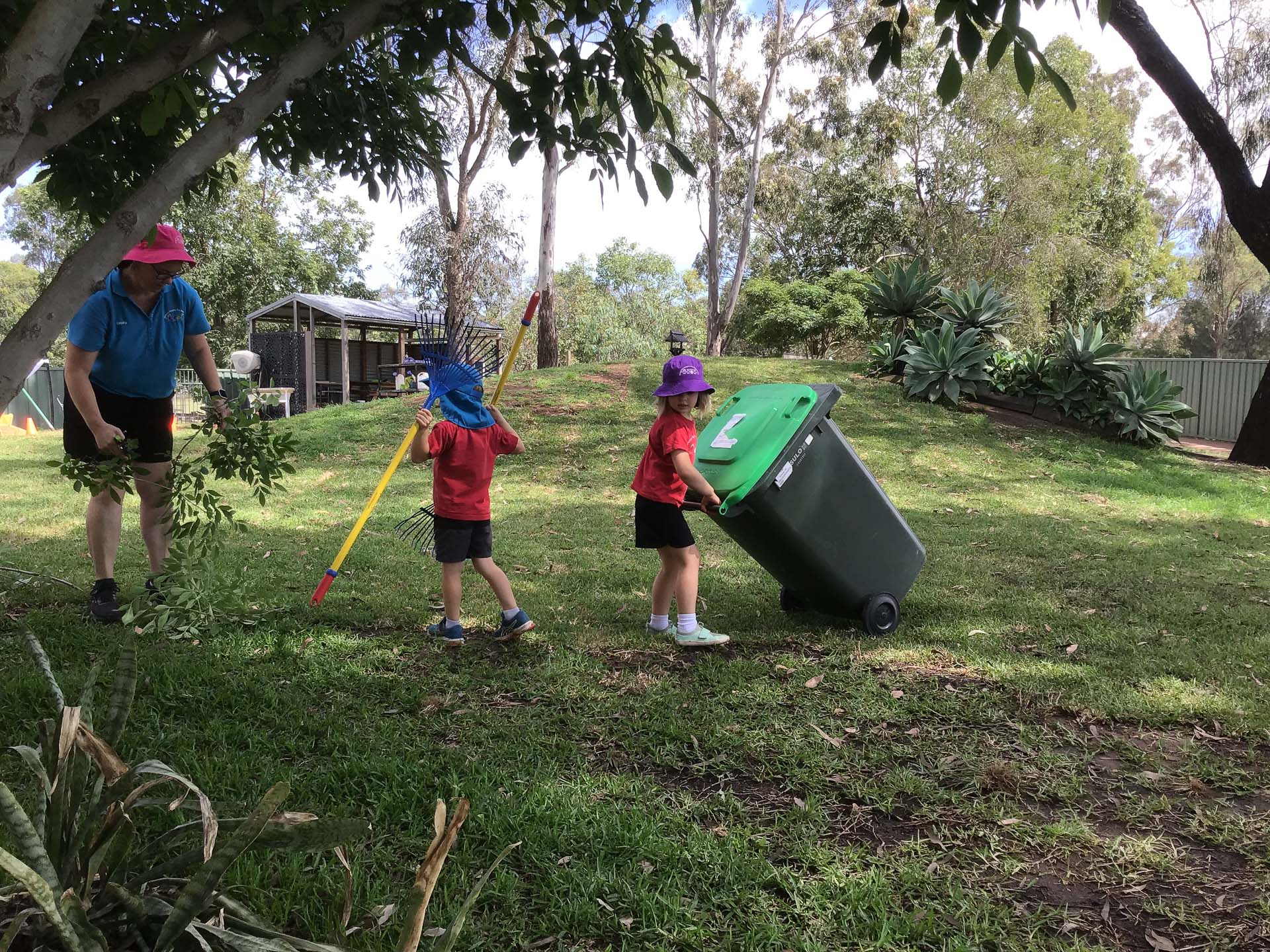 Staff
We have an experienced, highly qualified and caring team, who are committed to ensuring every child has the opportunity to enjoy Pre-school, while developing and learning. Our team is motivated and committed to the value of early childhood education and professional development. This is through training relating to:
Supporting the inclusion of speech/language and occupational therapy programs
Supporting children and families in trauma
Aboriginal and diverse cultures
The team includes nine permanent Early Childhood or Early Childhood/Primary trained teachers and 10 Early Childhood and Inclusion Support Educators. They also fulfil additional roles such as 'Art Curriculum Design and Educational Mentor', 'Aboriginal Community Liaison and Program Mentor', 'Glencore Tree Planting Coordinator' and 'Sustainability and Environmental Program Mentor'.
Management
The Pre-school is a not-for-profit organisation, managed by a volunteer management committee. The management committee is made up of parents and interested community people, who meet once a month. The group abides by the services "Rules of Incorporation" and in liaison with the team of experienced, qualified educators and administrative staff, is responsible for:
Maintaining appropriate insurances
Employment and employee management
Policy development and compliance with local, state and commonwealth legislation
Upon a child's enrolment at the centre, the parents/carers become members of the incorporation and are eligible to join the management committee. The committee is elected annually at the Annual General Meeting and meet monthly at a time determined by the committee members. If parents do not wish to join a committee, they are welcome to provide support by helping out with special events or fundraising activities.